WELCOME TO ABBA LIST
Welcome. The ABBA List nonprofit mission is: Transforming Lives. This resource website provides a comprehensive list of free help, support and resources in Hampton Roads. We add and update information weekly. Keep checking back.
We make every effort to ensure the accuracy of this information. However, you should always call ahead to confirm the free support, dates, times, location, and other information.
If your church or nonprofit organization provides free help, support and resources, please submit the information by clicking here.
INTRODUCING THE NEW RESOURCE WEBSITE DIRECTOR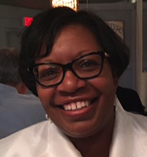 It is my pleasure to introduce Lisa Dixon as the new Director of the ABBA List Resource Website, one of three programs of the ABBA List. She serves on the ABBA List Board of Directors and is very involved on the leadership teams of Burfoot House and CAST. Welcome Lisa!

The ABBA List is a 501(c)3 nonprofit with three programs: ABBA List Resource Website, Burfoot House: Program for Homeless Women, and CAST - Chesapeake Area Shelter Team, an overnight winter shelter program for the homeless. Please see the Board of Director's page ("ABOUT US" at bottom of page) for contact information.
Since the first website (August 2010) then IRS nonprofit approval (effective September 2012), ABBA List has been an all-volunteer organization. We appreciate all of the volunteers and we appreciate your support and donations ("Make A Donation" top right of page). God bless you.   
"...For I know the plans I have for you, "declares the Lord, "plans to prosper you and not to harm you, plans to give you hope and a future. Then you will call upon me and come and pray to me, and I will listen to you. You will seek me and find me when you seek me with all your heart..."(Jeremiah 29:11-3, NIV)